Dear Astro Lords!
We are happy to announce of establishing partnership between Astro Lords: Oort Cloud and Global Digital Marketplace G2A.com and in result the unique Astro Lords DLC packages are now available on G2A marketplace globally with over 150 payment methods!
G2A - The fastest growing digital gaming marketplace where 10 million buyers come to browse over 37 thousand products from 250 thousand sellers with over 150 payment methods, all in one place!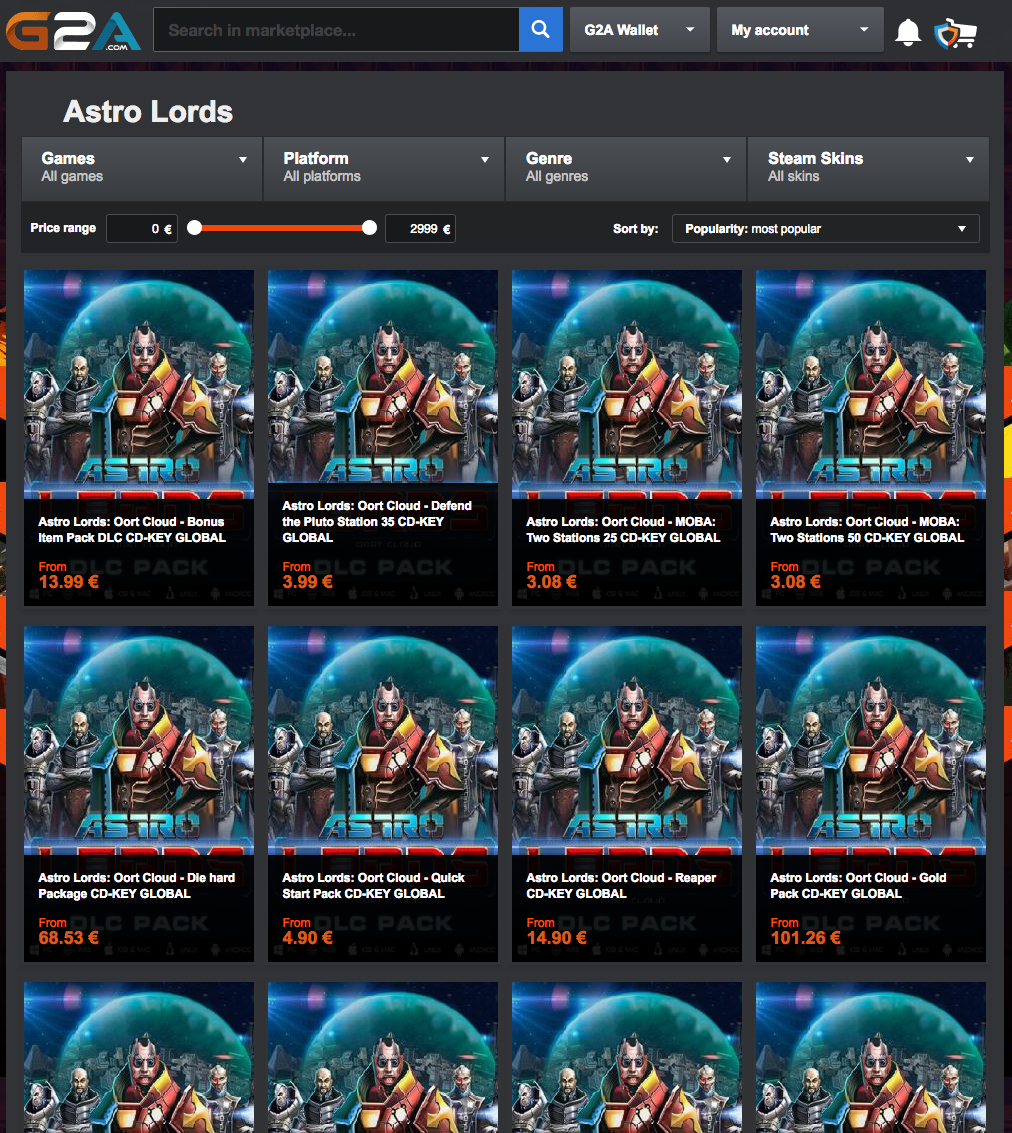 Promocodes are valid globally for all platforms and portals of Astro Lords game!
Available packages:
Boost your growth now with exclusive promocodes at G2A.com